Why Owning A Franchise Business Is Good For Your Family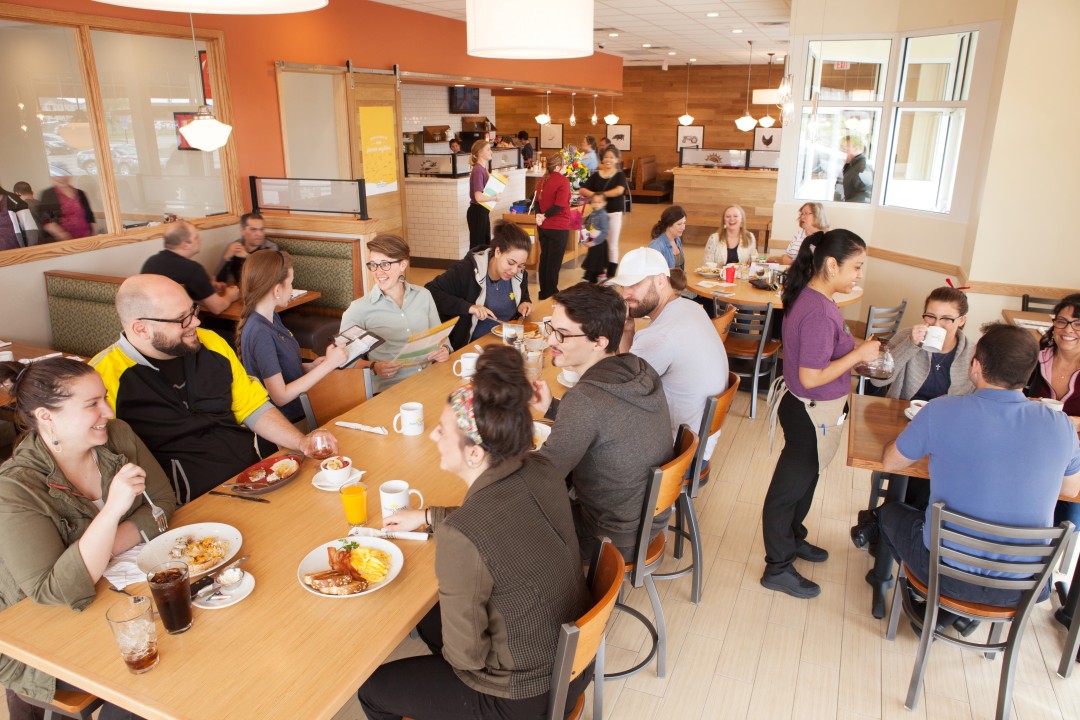 Jim Judy has over 20 years of experience in the franchise industry.  While most people are reluctant to mix family with business, Jim points out many short and long term benefits to merging the two together.
Aspiring entrepreneurs decide to invest in franchise business ownership for myriad reasons. Some fall in love with a product or service to the point that they decide to purchase a franchise unit. Some are looking to diversify their investments and like the franchise business model for capital growth. Often, it's people who have spent decades working in corporate America and have decided they are ready to "do their own thing."
Every franchise candidate is unique. However, they almost all agree on one key reason to become a franchise owner: They see it as a good thing for their family. They are correct.
Studies show that business owners are happier than employees, with 43% of small-business owners saying they feel happy at work compared to 27% of their peers at large businesses. The 2017 State of Independence report found that 74% of independent workers were very satisfied with their choice -- the highest level in the seven years since the report began, and up from 65% in 2016.
While it may seem intuitive, studies also show that happy parents have happy kids, with researchers believing as much as 45% of children's happiness may be within their parents' control. Seeing their parents work together as business partners as well as husband and wife feeds their sense of security while exposing them to the thrill of personal achievement.
Happy parents + happy kids = one happy family.
A family business teaches responsibility.
Gone are the days when the majority of children were expected to work on the family farm or share much responsibility in keeping a household running. Children today live a life of leisure, sleeping late, hanging out with friends and spending countless hours staring at their devices. Some parents combat their children's sloth with a few domestic chores or treat them with a pet that they must take care of, but they are years away from seeing how those efforts will translate into real-world success.
While it may be difficult for children to find traditional employment before they are at least teenagers, children whose parents are sole proprietors of a small business can work there as early as age 12. That translates to years of extra work experience for children of entrepreneurs. That's a lot of meaningful education for a child to learn about money, labor, responsibility, community engagement and, of course, entrepreneurship.
Business owners control work-life balance.
In her famous book, The Top Five Regrets of Dying, palliative care nurse Bronnie Ware records the top regrets that her numerous patients had during the last few months of their lives. One of those top five was "I wish I hadn't worked so hard." Ware said this was a regret of every one of her male patients, who specifically cited missing out on the youth of their children, as well as the companionship of their partners.
Make no mistake, business owners work very hard -- but they do it on their own terms. They can work their schedules around family time if they choose, so they can be present for date nights, family dinners, birthdays, sporting events and anything else they want to attend.
Family businesses are community partners.
Many small businesses contribute to their communities in the form of time, labor or in-kind donation. They regularly spend time each week meeting with school leaders, nonprofits and other organizations seeking their assistance. Exposing children to philanthropy at a young age has taken on even more importance after a Harvard study revealedthat a majority of youth appear to value aspects of personal success over a concern for others. This can encourage harmful behavior, including cruelty, disrespect, dishonesty and cheating.
The family business exhibits what's wonderful about personal achievement and ambition while teaching children how to give back to their communities. Perhaps the business will sponsor and participate in a building day with the local Habitat for Humanity chapter. Maybe they'll set goals for providing gift certificates to local organizations hoping to use their product or service as a fundraiser. Whatever cause the business supports, including children in the effort will help them create a mindset of giving that can last a lifetime.
Family businesses create a legacy.
Many entrepreneurs choose to become small-business owners with an exit strategy of turning over the business to their children one day -- a strategy that takes on more importance in an era where young people are struggling to find gainful employment. Children who begin working in the family business at a young age will typically start an ascension into management after college, with an eye on purchasing some or all of the family business as their parents head into retirement. Often, the parents will retain a percentage of the business as a revenue stream in retirement, adding an extra level of responsibility for the child as a steward of their parents' nest egg.
Even if they don't stay in the family business, studies show that parental entrepreneurship increases the probability of children's entrepreneurship by about 60%. Children of entrepreneurial parents have already experienced many of the ebbs and flows of small-business ownership, which helps to mitigate their fears and raise their risk tolerance.
So, whether they remain with the family business or not, the experience of participating in a family business still puts them on the path to happiness as an entrepreneur.
If you've been thinking about taking control of your future or maybe starting a future for your kids or someone you love, the Sunny Street Cafe opportunity is piping hot.
We'd love the chance to have a conversation with you.