Keys to Employee Retention, Part 3: Community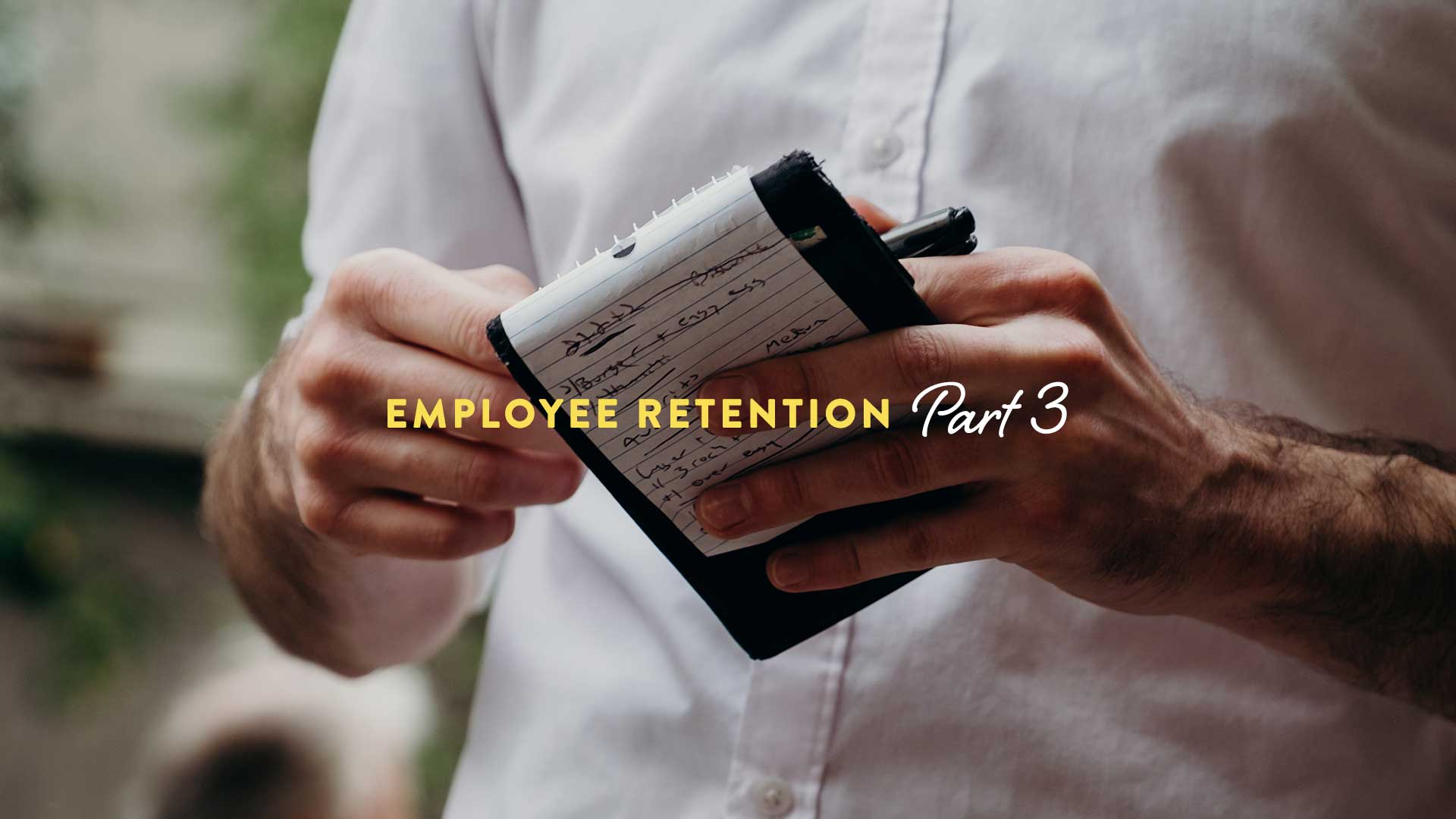 This is our third and final installment of our series discussing the importance of employee retention. With 78 percent of restaurant operators unable to get or keep enough employees to support customer demand, employee retention is more important than ever. We started with finances in Part One, focused on people in Part Two, and now we're taking a step further and looking at the greater community as a whole. Today we will focus on community engagement. See Part One, focusing on salary and benefits, here. See Part Two, focusing on company culture, here.
Social responsibility
Ask yourself: what is your restaurant doing to give back? 
A case study
was put out a few years back when Millennials started rocking the workforce with hopes of community involvement and social responsibility. It holds true that restaurants who are involved in social responsibility greatly affected employee turnover rates. Most restaurant owners' goals are to turn a profit, serve really excellent food, and provide a great social setting. If they expanded their mission to making the world a better place, no matter how cliché that sounds, it will not only get their employees more involved in activities but will gain more customers as well. The goal here isn't to turn your restaurant into a non-profit, but rather be successful in order to give back more to the community. Giving back to the community will help shift the mentality of your employees. They will recognize the job is not just a job, but that it goes beyond that. It will help give them a sense of higher purpose.
---
Download our "10 Things to Know Before Opening a Restaurant Franchise" PDF
---
Breaking out of your restaurant bubble
It is easy to get a little tunnel-visioned when running a restaurant, getting caught up in invoices, training, and day-to-day operations. You could have the most incredible company culture but miss out on great events in the community. Make sure you take a step back from the restaurant a few times a week to see where you can be involved and how your restaurant can help. Keeping your finger on the pulse of your community is key. Participating in festivals, events, charity events, and tastings can not only increase awareness about your restaurant but also further engage your employees. Giving them the opportunity to be out and about in the community, talking to new people, and being advocates for the restaurant will help them feel more invested in the restaurant as a whole. It can also help provide a great atmosphere for employee to bring you suggestions and have them take more ownership over community happenings.
Customer loyalty programs
You might ask why 
customer
 loyalty programs are important for 
employee
 retention. Just as it is essential to have an employee loyalty program and incentives you should also have customer loyalty programs. Creating and maintaining goodwill between your customers and restaurants will help create more regular and return customers. This will not only boost your bottom line it will also ensure a relationship is being built between employees and guests. If an employee comes into work looking forward to the conversation they will have today with their regulars, they will be more motivated to work.
---
Salary, culture, and community are the three tiers that should build your employee retention strategy. Starting with the monetary benefits of being your employee and branching out all the way to the community will give your strategy a fully balanced approach.