Keys to Employee Retention, Part 2: Culture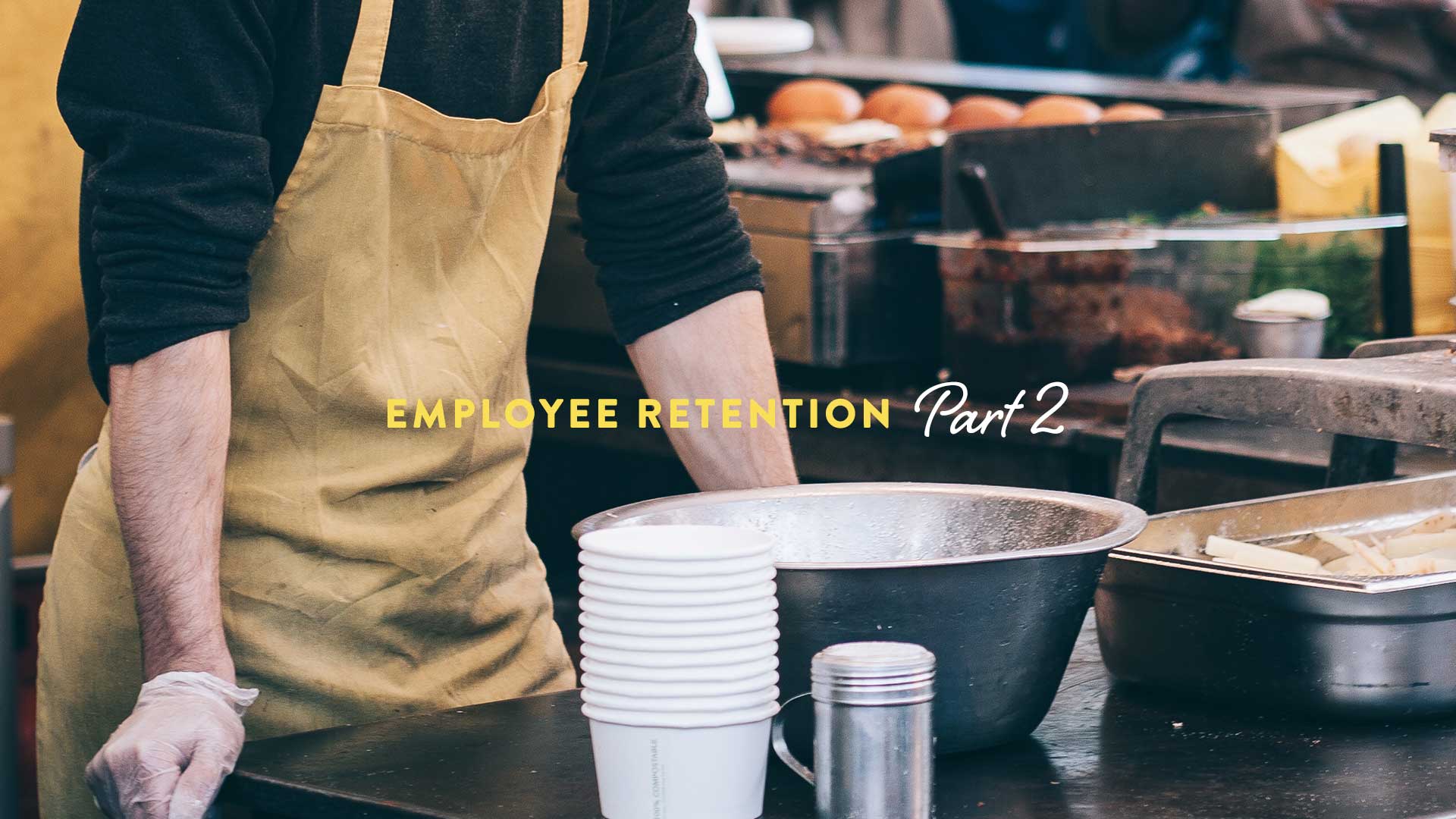 This is the second post in our three part series discussing the importance of employee retention and how it can greatly improve your customer service, bottom line, and customer loyalty for your restaurant. See Part One, focusing on salary and benefits, here. With 78 percent of restaurant operators who do not have enough employees to support customer demand, employee retention is more important than ever. Good employee retention means the ability to develop relationships with your regulars, increase efficiency, and cultivate a fun and healthy environment.
Today we will focus on restaurant culture.
A clear way to strengthen your brand is through your company culture. How a restaurant treats employees, guests, each other is not only good manners but it's a strategy. Restaurants develop reputations for doing business in a certain way, and customers like to know what to expect when they walk in the door. So do employees.
Understand your core values
Almost every restaurant has a standard of "service with a smile," but what makes your restaurant different? Go beyond the smile- think about how to foster genuine care in your employees. Remind them to ask how the guests' day is going, and to really listen when they answer. Core values go beyond just good service, it can also be giving back to the community, prioritizing families, or empowerment of employees.
Be the example
If your training guide teaches employees how to interact with guests, make the effort to treat your employees like guests. Lead by example. Not only will your employees feel more valued, they will also more deeply understand how they should be engaging with customers. As the old saying, "Actions speak louder than words."
Set clear expectations
Setting clear expectations from the onset will help efficiency, communication, and employee satisfaction. Without consistent and clear communication processes can quickly break down, leading to frustration and confusion. Expectations can be day-to-day (tasks, duties) or overall (behavior, culture, teamwork). Keep standard opening and closing tasks, be consistent in follow up and repercussions of mishaps, and make sure any new tasks are well understood before moving on to another task. Having a strong company culture can also help facilitate decision making.
Communication is key
Listening to and communicating with your staff is the clearest way to improve employee retention. They know that at the end of the day you are the boss, but take their suggestions seriously. They are on the floor with customers and with the menu every single day and they might see possible avenues of improvement before you do. Employee insight in restaurants is invaluable. Encourage feedback and be sure to act on some of it to show you do listen.
Schedule smart
Scheduling is a big part of owning and managing a restaurant. 
Read our article on 6 Tips For Easier, More Effective Scheduling
 to learn more. When scheduling be sure you are still following your core values. If one value is family, then make sure your employees are fairly scheduled, to the best of your ability, to spend time with family. Smart scheduling also shows your team that you know them and their strength, you know where to put them in the restaurant, and that you are considerate of their personal time.
Say Thank You
It might be the most cliché thing, but not enough restaurant owners or managers thank their staff. The staff works hard every single day, and their hard work is helping your bottom line. Say thank you with a surprise pizza party, tickets to go see a movie so they can go put their feet up, or just a simple pat on the back.
---
When employees feel appreciated and valued they work harder and they stay around longer. Clearly stating your core values, act on them, communicate, and say thanks can go a very long way in employee retention strategies.