Sunny Street Cafe in Top 50 Fastest-Growing Small Chains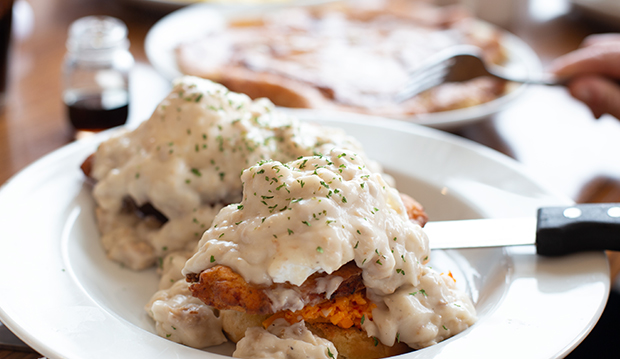 In 2019, The Future 50 measured restaurant concepts with annual sales between $20 million and $50 million and assembled a list of the best of the best restaurant chains in America. Sunny Street Cafe is proud to be one of the best - not only in growth statistics, but in ease of startup for franchisees.
We continue to grow and receive interest from other franchise buyers, including new opportunities in Atlanta, Charlotte, and Tampa/St. Pete. We're excited to continue that upward trajectory.
What They Measured
Why It's Working
The Sunny Street Cafe model is working, thanks to a few key strategies that make Franchise Ownership more affordable and manageable. We assembled 6 key reasons why owning a Sunny Street Cafe is a smart move. We're listing the top 3 that really contribute to the unit growth we've seen through the years:
Lower-Cost Leases to make the Sunny Street Cafe franchise more affordable than others in the industry.
Flexible Hours to give owners more life-flexibility.
Marketable Food like classics people expect, and tasty concoctions they don't. Something for everyone.
Icing on the (Pan)Cake
It's not just our franchise model that's booming. The breakfast franchise category is the
fastest growing segment
in the restaurant industry. Breakfast has shown consistent traffic growth and is the only foodservice day-part with year-over-year growth. It's convenient. Costs less. And is readily available. Sunny Street Cafe has an easy-to-start model in a booming breakfast industry. With opportunities around every corner, and new interest in Atlanta, Charlotte, and Tampa/St. Pete,
we're excited for the future. 
Interested in Owning a Sunny Street? Get More Info Here.