4 Ways Technology Is Revolutionizing The Restaurant Industry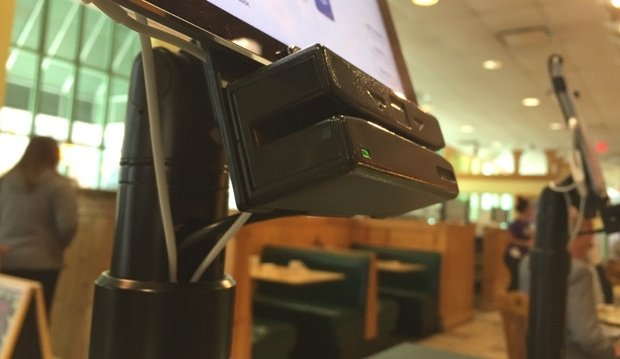 This century has seen exponential advancements in the relationship between technology and the restaurant industry. The potential to increase profitability, gain valuable customer insights, and improve the speed and accuracy are all improving rapidly thanks to technology. Many options are out there for restaurants, and a new restaurant app seems to pop up every single day. There is no one-size-fits-all, but finding a system that works for you and your needs is critical.
---
1. Technology now allows owners to make more data driven decisions.
Gone are the days where you can go solely by your "gut instinct." Reviews, popularity and profitability of certain menu items, and exact food waste are just a few examples of how new tools are helping operators to make more informed decisions.
2. A restaurant owner should invest in is a good POS, or Point Of Sale, system.
Placing orders, invoicing, standardized recipes, and auditing will be more efficient and streamlined, making the arduous tasks quicker and even more accurate. New POS systems have integrated new functionalities, such as customer retention programs, email capture, social media add-ons, and online orders.
3. With modern technology customers are able to leave instant reviews through platforms such Yelp or Facebook.
With a whopping 67% of customers reading reviews before making a purchasing decisions, this tech is a powerhouse and can determine whether a restaurant survives or fails. Creating social proof that your restaurant is delicious and the service top notch is key in this age. It's critical to develop a system for encouraging customers to leave reviews and responding to them. 
Read our article on How To Respond To Bad (and good) Reviews.
4. Not only can customers leave reviews instantly, they are also becoming accustomed to placing order and paying instantly.
Uber has revolutionized the idea of "invisible payments," and many restaurants are starting to have table-side kiosks or servers use touch pads instead of writing orders down. This can help a restaurant turn tables faster, as orders are sent directly to the kitchen and servers can accept payments right there at the table.
---
It's clear that with the right technology for your restaurant you can increase efficiency, decrease table time, and streamline your data and energy. There is an upcoming trend in 2017 where more and more restaurants will be adopting table-side kiosks or more technology-driven ordering system. 
How will you optimize?