The Top 8 Reasons To Consider Franchising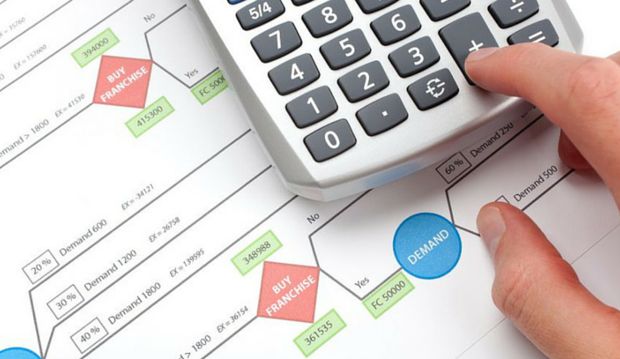 The biggest decision to make when considering opening your own restaurant is whether to buy a franchise or create your own original concept. One of the most common misconceptions is that with franchising you would lose your autonomy- but franchising is the easiest way to gain that autonomy. Be your own boss, but have systems already in place to help you succeed and grow. Franchising quite simply means you're not alone.
---
1. "May the odds be ever in your favor"
With a franchise, the odds of success are higher because you'll be working with a business and system with a proven track record. There will be no guesswork and crossed-fingers that a certain menu item will work or not- all of that research is done for you. You will have access to resources of where to place your restaurant, be able to try the menu and see other locations and how they run, and have support from the franchisor.
2. Freedom
You're tired of working for the man, and you want to venture out on your own, but taking that first step is hard. Yes, you won't be able to make major changes to the restaurant or menu, but that's why most franchisees buy a franchise- they want that tried-and-tested model that will guarantee them success. With such a system already in place, you will also save a lot of your precious time. And that means more free time for your family and friends.
3. All about that brand
Opening a totally new concept and idea takes a lot of work- you have to build up brand loyalty, awareness, and trust. In contrast, opening a franchise has these three key elements built in. You don't have to worry about logo design, menu design, restaurant layout and design, and website maintenence. And that means not having to hire a graphic designer, a web designer, and deal with posting updates like this blog post.
4. Reduced risk
Points 1-3 really sums up point 4. The biggest stress point of opening your own business is "will it succeed?" Owning a franchise means you get all the resources from the franchise, including training, systems, menus, marketing, everything. You also get the benefit of not having to experience common mistakes in opening a first restaurant: the franchise has already been through those and will have systems in place to help you avoid them.
5. Marketing?
Brands are already putting time, money, and energy into developing brand awareness. That means less time worrying about your image and more time focusing on the actual running of your restaurant. They probably have ad campaigns running in social media and beyond, all of which boosts your own franchise business. You will need to do community outreach, but marketing materials or templates will more than likely be provided for you.
6. Training
Developing an employee training program can be just as time consuming as actually training them- franchises have training manuals and a deep wealth of resources to help keep your team top notch.
7. Site Selection
Where do you put your restaurant? On which corner? How can you know? Most franchises will have resources at the ready to assist you in answering all of these questions. They'll have years of experience choosing sites for the best visibility, best proximity, best customer base for your restaurant.
8. Financing
Financing a new restaurant is a monumental task. Going out and finding loans and financing on your own can be daunting. Most franchises have lender partnerships that will assist franchisees in finding financing. No more hair-pulling trying to find a bank to get a loan from or figuring out the best way to finance your venture.
---
There are so many real benefits to franchising: the biggest though is reduced risk. Holiday coming up? The franchisor probably already has a campaign in place. A new menu item? It's already been tested and the recipe written for you. Yes, there are franchise fees, but think of it this way: the fees are a sort of insurance. By franchising you don't have to pay the major expenses of starting your own business and paying for your mistakes along the way. With franchising you have a system to fall back on.